Here is my addition to the #wickedwednesdays linky with @brummymummyof2 www.brummymummyof2.co.uk
Being 34 weeks pregnant all I wanted was some ice cream… This was what I was met with, what Tesco doesn't have ANY bleeding ice cream?!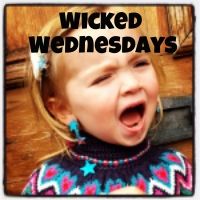 If you like my posts please follow me on Pinterest, Youtube, Facebook, Twitter and Instagram.
Also, feel free to share my content using the buttons below.
If you fancy leaving comment, please do, they always make my day!