When your baby wants to lie on the play mat and the seat is already taken. FML!
#wickedwednesdays with brummymummyof2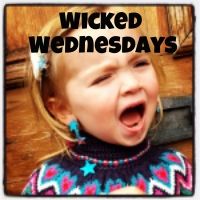 If you like my posts please follow me on Pinterest, Youtube, Facebook, Twitter and Instagram.
Also, feel free to share my content using the buttons below.
If you fancy leaving comment, please do, they always make my day!